Invest in a Two Maids Cleaning Franchise
Invest in a Two Maids Cleaning Franchise
Get an Edge in the Fast-Growing $40 Billion Home Cleaning Industry
Most two-parent households are working longer hours and juggling chaotic schedules. Even non-parents are keeping crazy hours as more people work from home. The one thing busy professionals want is time. That's why 61% of American families have a regular professional cleaning service, and it's predicted that number will soon be 80%. Besides saving time, the main reason a customer chooses one service provider over another is trust. Gaining and keeping our client's trust is where Two Maids excels. Two Maids is capitalizing on this exciting market opportunity that has yet to mature and has a lot of demand ahead of it.
Changing How the Cleaning Industry Works for the Better
People who hire professional cleaners want to trust that they will get consistent excellent service. Unlike the cleaning franchises that get business based on low price points, Two Maids keeps customers coming back because of our unique Pay for Performance compensation model. Pay for Performance is disrupting the home cleaning industry by tying our customer's satisfaction to our professional house cleaners' pay. The happier the customer, the more money our franchise owners' house cleaners earn. The result is an engaged workforce, a loyal customer base, and a very impressive bottom line driven by repeat business.
An Exciting Opportunity with a Lot of Heart
Our franchise owners benefit from our commitment to quality, proven systems, supportive leaders, and a close community of fellow franchise owners. Our unique business model sets us apart in the fragmented residential cleaning industry. We build strong relationships and give back to our communities. Everything we do – from cleaning homes to mentoring each member of our workforce – is designed to empower people and enrich lives. This approach, and our heart to serve, is what truly separates Two Maids from every other home cleaning company in the industry. Learn more about this exciting franchise opportunity from the Two Maids leadership team.
A Disruptive Franchise Opportunity With An Impressive Bottom Line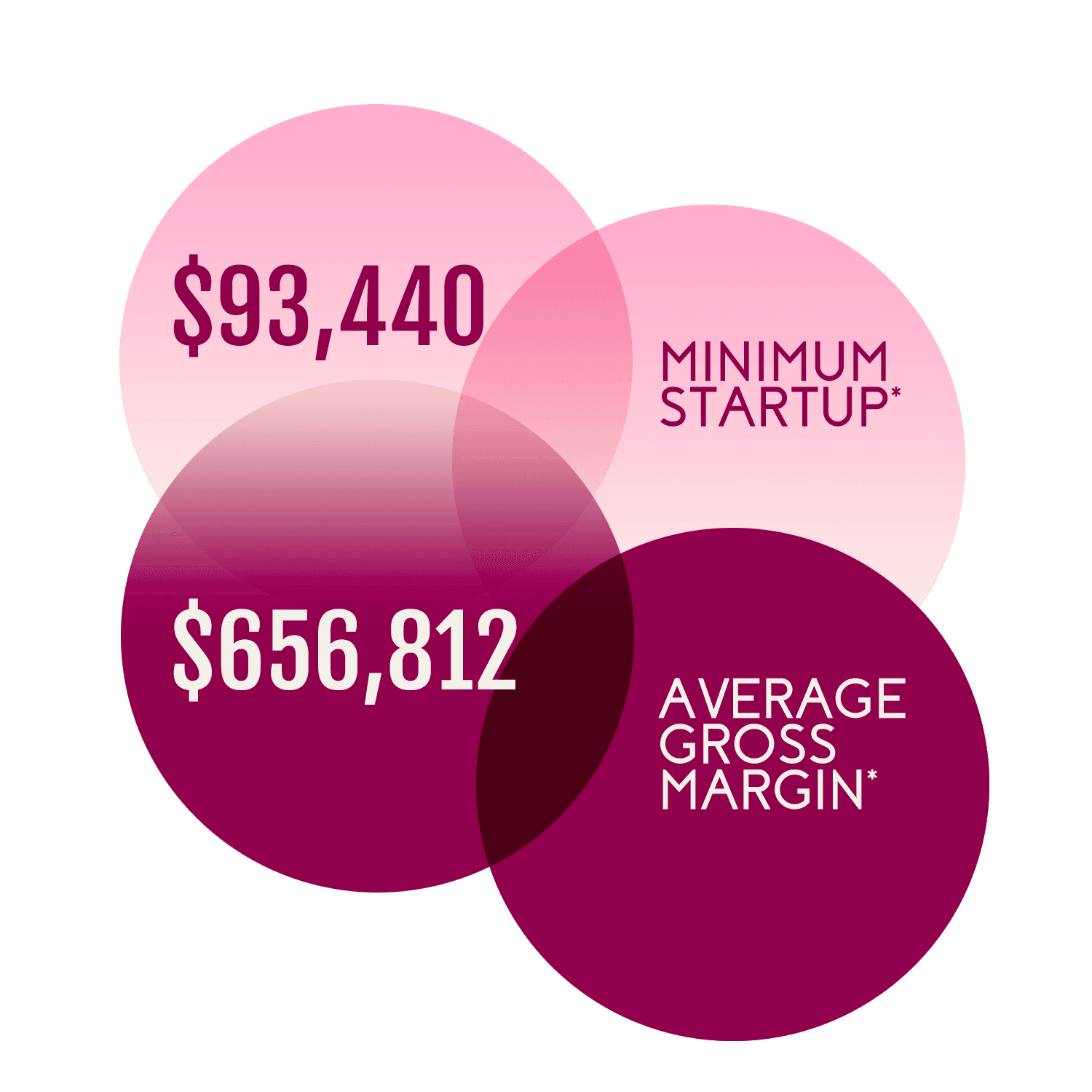 *Top 14 territories operating for more than 2 years (Quintile One) per 2022 item 19 in the Franchise Disclosure Document Complete details of all costs involved are included in the Franchise Disclosure Document.
Complete details of all costs involved are included in the Franchise Disclosure Document.
Ready to Explore the Next Steps?
Wherever you are in the discovery process, our Franchise Development Team is here to help.
Provide your contact information below and we'll be in touch via phone, email or text to help you learn how investing in a Two Maids franchise can change your life.